---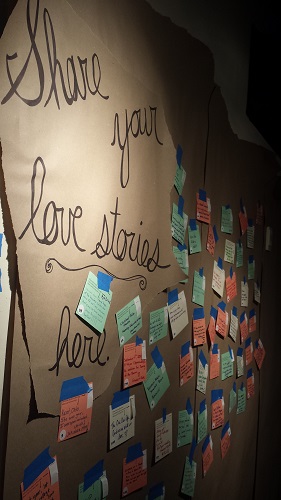 As part of the Standing on Ceremony lobby, we've created an interactive piece where audience members are encouraged to share their stories of love and read others' on a massive map that charts equality across the US.
Step one: Write your love story on a card.
Step two: Remove the sticker from the card and place it on the map where this story took place.
Step three: Tape your story to the "Share Your Love Stories Here" wall.
Step four: Read other people's love stories!
---